3/30/19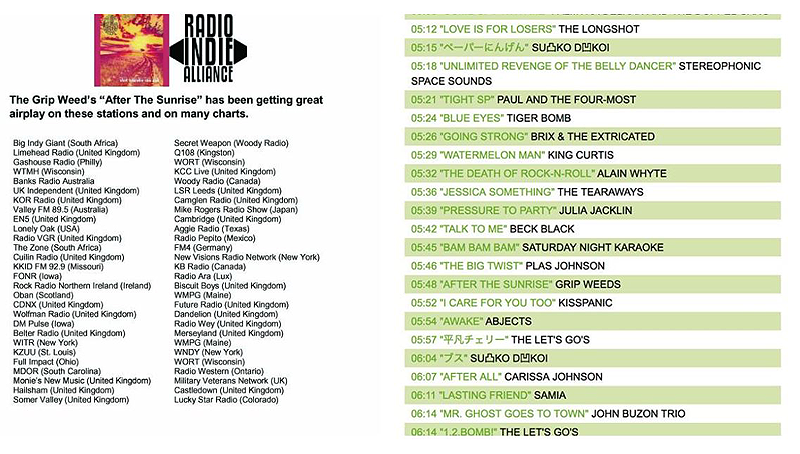 2/1/19
Kurt interviewed on 'Coolest Conversation' with The Underground Garage's Mighty Manfred on SiriusXm Ch21!

1/30/19
Official music video for "Vibrations", coolest song in the world this week on Little Steven's Underground Garage!

1/4/19
"Vibrations" ranked #1 in RIA's Top 40!

12/13/17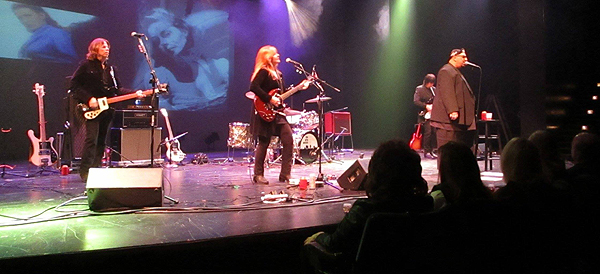 Pat Dinizio (1955-2017)
Today we mourn the loss of Pat Dinizio, lead singer of The Smithereens. We were a young New Jersey band, and The Smithereens were our mentors-– they blazed the trail for bands like us and achieved success, but most important of all was the quality and intensity of their music that we hoped to emulate. Our lives have been intertwined with theirs ever since. Early on, we performed at drummer Dennis Diken's wedding. We did a few songs and turned it over to The Smithereens, who used our backline. We really didn't know Pat very well at that time, and were a little in awe of him. We were a bit shocked when, in one sweeping hand motion, Pat turned all the dials of Rick's amp to '11'! Kristin and Kurt met at a Smithereens show in NYC, which led not only to their marriage but Kristin joining The Grip Weeds. Kurt produced a number of Smithereens albums including Meet The Smithereens, Live In Concert and The Smithereens Play Tommy. And just last year, Pat turned to The Grip Weeds when he needed a backing band for some solo shows. It was our pleasure to work with him, interpreting those undeniably great Smithereens songs he wrote that had become part of the soundtrack of our lives. We offer our heartfelt sympathies to Pat's family, friends and his fellow Smithereens. With love, The Grip Weeds (Kurt, Rick, Kristin and Dave)


Just added- Grip Weeds Ski Cap

04/25/17
Force Of Nature Live In NYC DVD gets worldwide distribution via Burnside BDC; In Stores May 19th! Press Release here.

12/02/16
Force Of Nature Live In NYC is released! Go to the Online Store to order standard or deluxe versions...

12/1/16
New interview added on Jon Dawson's podcast: The Grip Weeds preview new concert film.

10/13/16
Force Of Nature Live In NYC- The Grip Weeds release their first concert film to DVD and streaming video! Go here for details

6/24/16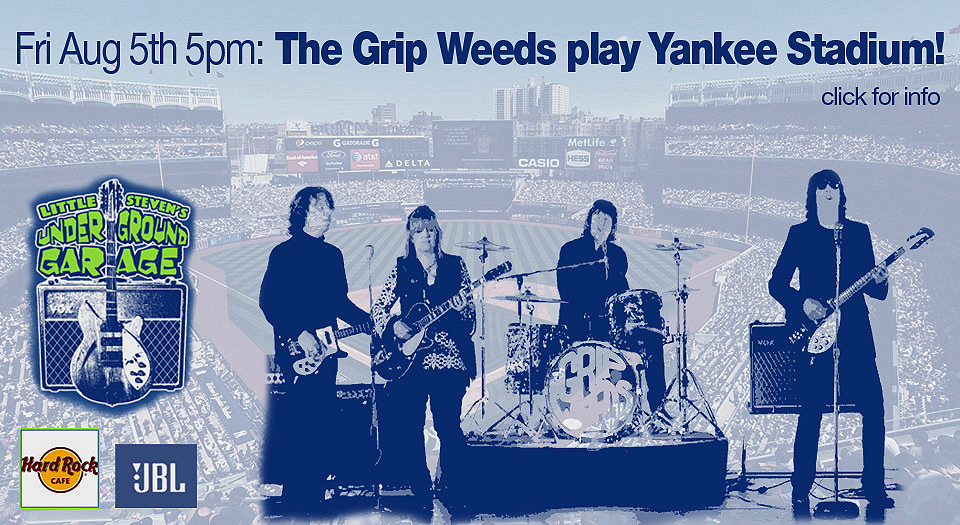 BREAKING NEWS: The Grip Weeds to play Yankee Stadium as part of Little Steven's Underground Garage Concert Series presented by Hard Rock Cafe! Friday, August 5th at 5pm before the game...

4/25/16


BREAKING NEWS: The Grip Weeds Loft Session will air TODAY at NOON on Sirius/XM's The Loft Ch. 30! Repeat Broadcasts this Wed (11pm), Sat (Noon) and Sun (12 Mid) and streaming on demand after today's airing. This is a live-in-the-studio session, with in-between song stories, a mini acoustic set and more... don't miss it!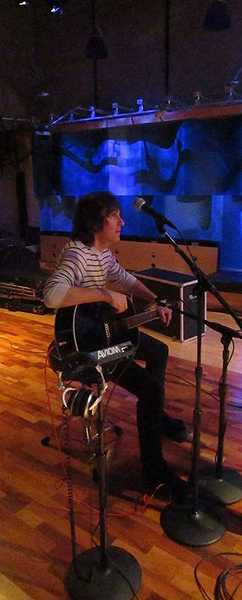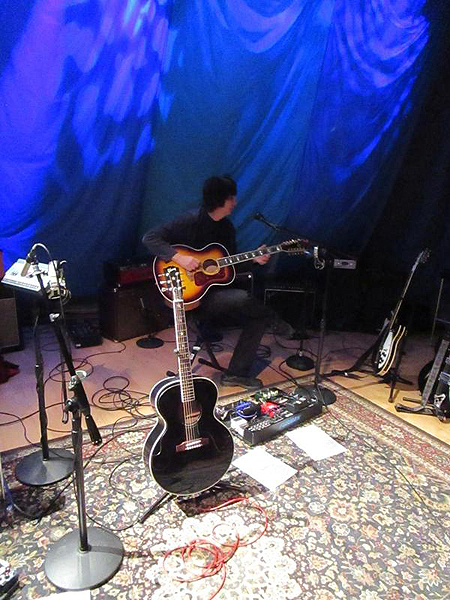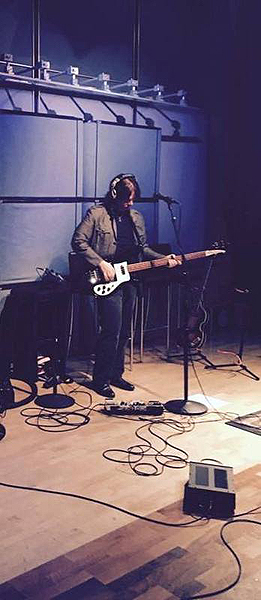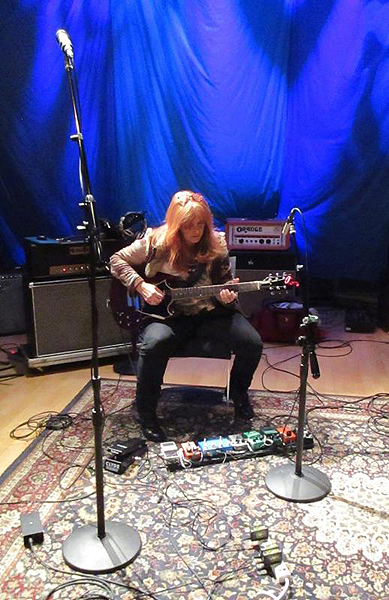 4/01/16
Happy Spring Grip Weeds fans! We've been very active working in the studio and serving as the backup band to Mark Lindsay (former lead singer of Paul Revere And The Raiders), as well as playing a couple of shows backing up Pat Dinizio (of The Smithereens). We just got back from the Flower Power Cruise where played two shows with Mark to great crowds on the ship, including a guest spot with the legendary Micky Dolenz! We also had a blast doing many jams with Circe Link and Christian Nesmith (we'll be working with them again in June at the Monkee Jam in Secaucus, NJ- more details to come!).



1/06/16
Latest press for
How I Won The War
: "
...

the best album of their career

..an end-to-end singular experience..The long-lost art of the Album as a totality."
-
BallBuster
11/30/15
The Grip Weeds' "Rainbow Quartz" is up for Coolest Song In The World for 2015 on The Underground Garage! Vote now, vote every day, but please vote! If you like the song, scroll down to show 681 (April 19th, 2015) and help us make it to the top! VOTE
11/20/15
Check out the video from Kurt's Q1043 FM radio appearance- includes a performance of "Force Of Nature" http://bit.ly/1MYwPa4
11/13/15
Grip Weeds on the Airwaves this Weekend

Tonight at 10:30p et: Jumpin' JB interview with Kurt on www.homegrownradionj.com

Sunday at 3p et: Rick goes on Bill Kelly's Teenage Wasteland show WFMU

Sunday at 9p et: Kurt drops in on Jonathan Clarke's Out Of The Box www.q1043.com for an interview and live performance!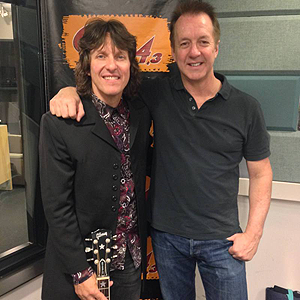 11/02/15
This is the big one: The Grip Weeds in concert at 8pm on Fri, November 20th at the Tribeca Performing Arts Center in NYC! Details here for this special concert.

8/27/15
Latest press for How I Won The War: "The Grip Weeds' ideas have always been on the edge of greatness, and the end result of How I Won The War is a concise, 51-minute journey through 17 movements of highly original rock and psychedelic delight just begging for national attention." - The Aquarian

"The resultant seventeen track album finds the band sounding refreshingly independent... drawing from inspirations only when doing so serves to enhance their collective vision." - Blitz Magazine
8/3/15
Check it out: "Live Saver" - The new video from The Grip Weeds' How I Won The War! https://youtu.be/_IRPhlugzg4
7/29/15
Kurt Reil will be interviewed on WBJB 90.5FM this Friday at 1pm- talking up the new album and maybe even singing a song or two. Tune into http://www.wbjb.org either online or on the airwaves!
7/28/15
Latest press for How I Won The War: "This sonic manifesto couldn't be any clearer or better defined... immensely enjoyable." - Blues Matters

New Press Releases section: Album announcements, in-depth publicity reports from ground zero and more... This is how you win the war!
7/25/15
Latest press for How I Won The War: "damned-near-perfect garage pop for the masses" - Goldmine
7/1//15
Latest press for How I Won The War: "Who knew that wars could be won with well placed guitars, a bank of vocals and choruses of quite gigantic stature? The Grip Weeds, that's who. Let them show you how." - Sea of Tranquility

"...unfailingly effective album" - Audiophile Audition
6/16/15
BIG news! Mark Sunday, October 18th on your calendars - The Grip Weeds are backing up Rock n Roll Legend Mark Lindsay for 2 - 60 minute shows at the Ho-Chunk Casino in Black River Falls, WI (3:30 and 7:30)! (Tickets NOT on sale yet; we'll keep you posted.) As if that wasn't hot enough news -- we'll also be backing Mark up on the 2016 Flower Power cruise!
5/25/15
New interviews added to the Podcasts Page.
4/26/15
How I Won The War Coded Messages Program is up and running! Click here for details...
4/25/15
How I Won The War vinyl is released today!
4/21/15
"Rainbow Quartz" from How I Won The War is the 'Coolest Song In The World' this week on Little Steven's Underground Garage– thank you Steven Van Zandt, and thanks for giving drummer Kurt Reil props tonite! Tune in Sirius/Xm Ch21 anytime this week...
4/7/15
How I Won The War is released everywhere today! Available at iTunes, Amazon and your local Record Store– Visit The Grip Weeds Online Store to get the exclusive Deluxe Package!
3/24/15
How I Won The War is released to fans only today! Sign up to the Fan Club NOW for your access two weeks ahead of official release!
3/17/15
Listen to "Life Saver", the first single from the new album How I Won The War. Release date is 4/7. Pre Order now at iTunes or Amazon, or join The Grip Weeds Fan Club (www.gripweeds.com) to get the album on 3/24, two weeks ahead of release!
2/5/15
OK, we're dropping the bombshell: Our new album How I Won The War is completed and will be released on April 7th by Jem Recordings! Much more info to follow, but here's the press release.
5/13/14
Al Kooper's column in this week's The Morton Report spotlights The Grip Weeds. We're so honored– I mean, this man played on "Like A Rolling Stone" and brought The Zombies' Odyssey And Oracle to America. Thank you again Al.
3/18/14
Check out the new Inner Grooves Podcast! The Grip Weeds spin the new disc and talk about each song. Part one of two installments is available for free here!
3/10/14


Encoring with Robyn Hitchock in NJ!