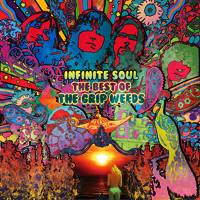 The Grip Weeds share the best of their "sparkling, insanely catchy psyche-pop" on this collection, the band's debut for Wicked Cool Records. INFINITE SOUL includes fifteen tracks from their four albums, handpicked by Little Steven himself, plus one newly recorded version of the song: "She Brings The Rain."

"Any band that can evoke The Byrds, The Who and The Hollies in one compact ditty deserves to be a lot better known.... A forthcoming hits package that, in a just world, would take care of that obscurity problem for them."
-Ken Barnes, USA Today

CD Only $9.99 Including US Shipping.
INFINITE SOUL: THE BEST OF THE GRIP WEEDS (CD)
Digital Download only $8.99. Click HERE for digital download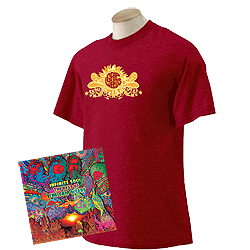 SPECIALLY PRICED BUNDLES